PP spun-bond non-woven fabric, commonly known as PP non-woven fabric, is produced with polypropylene chips (PP chips) through processes of high-temperature melting, spinning, draft laying, hot rolling and coiling. The product is environment-friendly and can be recycled, with a high strength, elongation and breathability. It can be customized with functions like anti-static, anti-aging (proof to ultraviolet ray), hydrophilic, flame retardant and wear-resistant. As to its performances, it is resistant to acid and alkaline, free of toxicity and damage by insects, breathable, water-repellent, easy to absorb oil and be cleaned.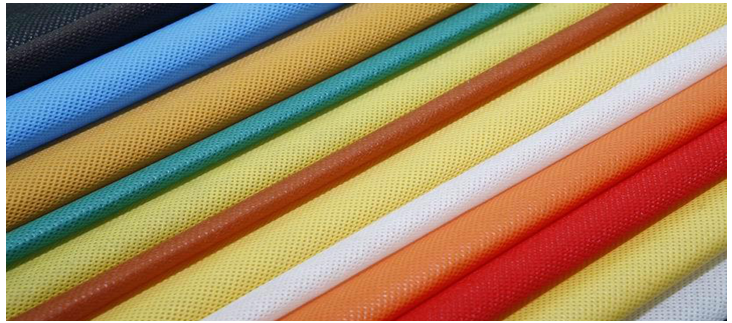 1. Standard: Its production standard is 9-300g/㎡, with breadth options of 1.6m, 1.8m, 2.4m and 3.2 m, etc. It can be split and cut randomly by the machine. Products of black and white and different colors can be ordered and produced.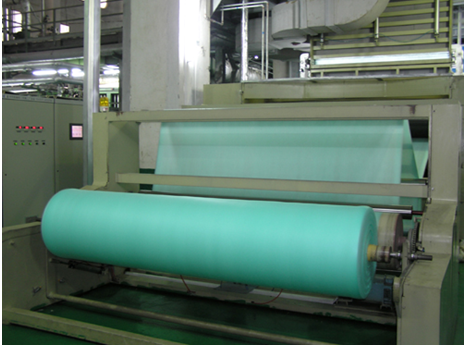 2.Applications
It can be used in surgical gown, isolation gown, bed sheet, hats, shoe cover, mask, sanitary towel, baby diaper, sauna clothes, disposable underwear, shopping bag, wardrobe, clothes cover and storage box, etc.
(1) Fabrics for medical and hygienic materials: surgical gown, protective garment, sterilization wrapper, disposable bed sheet, mask, baby diaper, women's sanitary towel, etc.;

(2)Handbags and household fabrics: shopping bag, wardrobe, clothes cover, storage box, tablecloth, bed sheets and bedspread, etc.;
(3)Clothing fabrics: Lining, adhesive interlining, flocculus, setting cotton, various synthetic leather base fabric, etc.;
(4)Fabrics for industrial and construction projects: waterproof base fabric, filter materials, insulating materials, packing sacks for cement, geotechnical cloth, decorative wall (ground) film, etc.
(5)Fabrics for agriculture: protective fabric for crops, fabrics for seeds breeding, fabric for irrigation, heat preservation curtains, fruit cover, etc.;
(6)Environment protection materials: Environment protection products like filter non-woven fabric, oil absorbing fabric, etc.

Non-woven fabric for dining table
Non-woven fabric for slope protection
Non-woven fabric for car cover
Dust-proofing non-woven fabric

Non-woven fabric for pillowcase
Non-woven fabric for disposable bed sheets
Non-woven fabric for DIY clothes